[ Publié / Modifié il y a
NEW DELHI/COLOMBO (24 April 2019) – What comes next for Christians in Sri Lanka? After the attacks on churches and hotels across Sri Lanka on Easter Sunday, Christian communities grapple to tend to the material and emotional needs of their members. In response to continuous threats of violence, many churches have been closed for services this coming weekend.
"These attacks took place on the single most important day in the Christian calendar. Churches were at their fullest. We mourn the loss of our children, whose Sunday school services were targeted. The attacked hotels were not only visited by tourist but hosted Easter breakfasts and brunches for Easter Vigil attendees. We struggle to respond to the needs of the survivors. We feel shocked and numb as we pray for a return to normal life. Our churches remain closed because we are afraid of further attacks and violence. This evil was not an attack against the western world but against Christianity and its believers. It was made against our freedom to believe," said Yogarajah Godfrey, General Secretary of the National Christian Evangelical Alliance Sri Lanka and an ally of ADF International.
Tehmina Arora, Senior Counsel for ADF International, South Asia said, "nobody should be persecuted because of their faith. The plight of the Christian community in Sri Lanka is indescribable. We urge the local authorities to stand by them and grant them specific protection so they can continue to practice their faith freely and safely without fearing for their lives. It is time that the international community recognizes the reality of Christian persecution worldwide."
Western reactions lacking
Many international leaders and government representatives expressed messages of support and condolences for Sri Lanka. Nevertheless, a few days since the attacks, concerns have been raised about the lack of acknowledgement that it was an act of Christian persecution. The attacks took place on Easter Sunday, the most important date in the Christian calendar, and had specifically Christian targets, churches and hotels that had offered Easter Vigil services and breakfasts.
"These attacks were aimed at Christians. Not expressing this is a betrayal of the victims and hinders their recovery. According to recent statistics, Christianity is the most persecuted religion in the world and is specifically under threat in Asia. It is time that the international community recognizes this and provides solutions rather than remaining silent. We cannot let Western silence on Christian persecution expose those who live in constant fear of violence simply because they choose to live out their faith. Christians in Sri Lanka and beyond need more than meek condolences," said Paul Coleman, Executive Director of ADF International.
© ADF International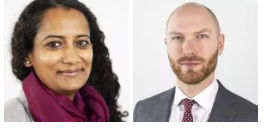 Find this article on adfinternational.org